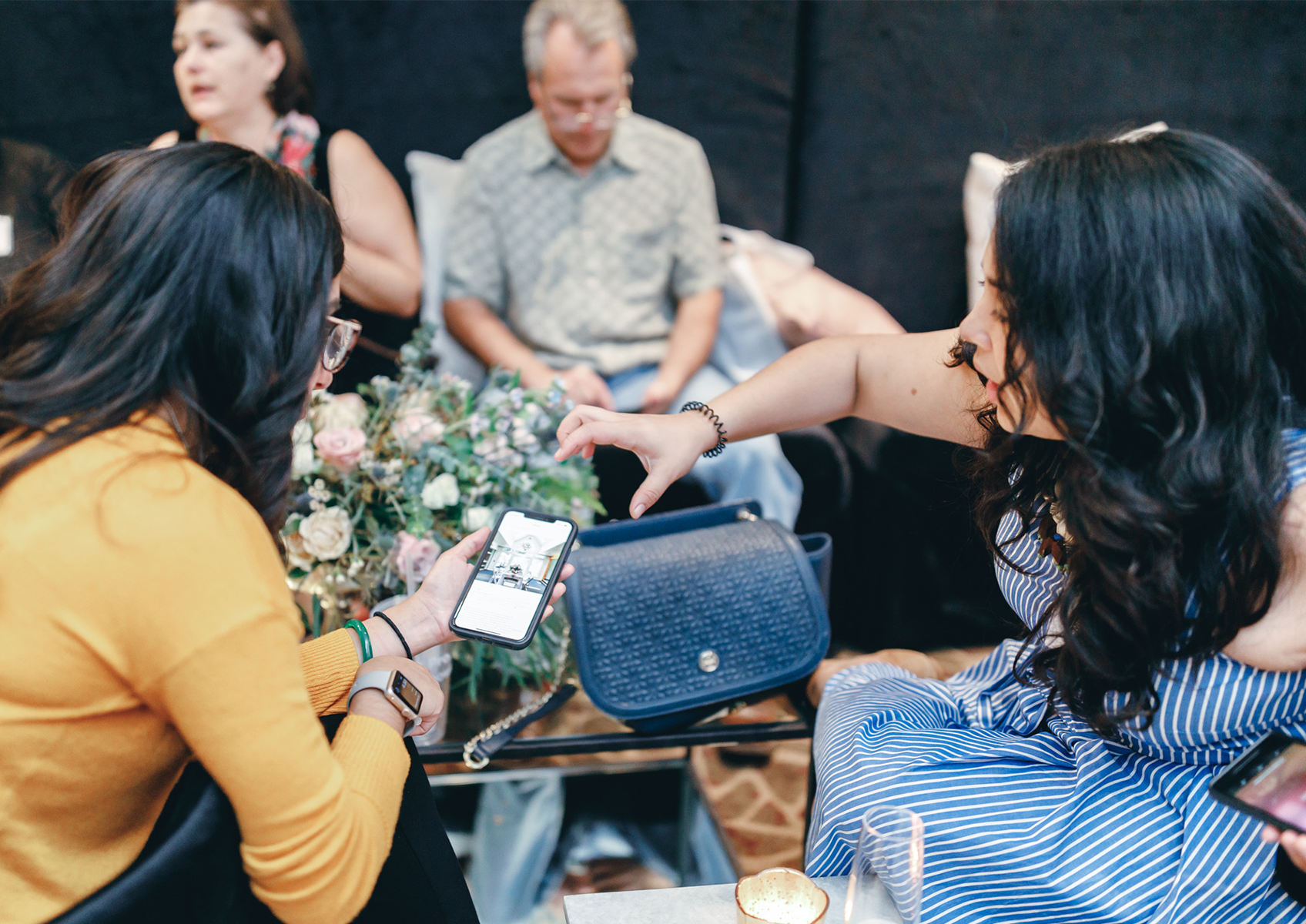 Have you ever heard the saying, "your network is your net worth?" Sure, it's a little bit silly, but it is also more than a little bit true. Because, when it comes to building your book of business, a strong network of professional and personal contacts is one of the foundational pieces to any sales and marketing strategy. The thing is, you can't simply just have a strong network—you need to know how to leverage it. From advice to help you make the most out of your network to marketing tips to help you be strategic, read on to learn what you need in order to leverage your network and book more wedding clients. 
Nurture your relationships
Any time we're talking about networks it is important to talk about nurturing your relationships. Because, the fact you've met someone or were handed their business card doesn't mean they are going to refer you business—that only happens when you've earned their trust. And building trust takes time because it is a process of getting to know someone on a few different levels. From getting to know your services and ideal clients to your personality and processes, anyone who might be referring you business needs to have the utmost confidence in all of these things. So, before you ever ask a new contact to do anything for you, be sure to give the relationship the time and attention it needs in order to be fruitful.
Pro-tip: Networking can be stressful but anyone can build a strong network for themselves in the wedding industry with these tips to help you network with intention and build a diverse network.
Ask for the referral
When it comes to getting the things you want in life, it's not very often that they just land in your lap—and referrals are the same. Sure, we'd all love to assume that the people who know how hard we work and how great we are at our jobs will shout our names from the rooftops every chance they get, but unfortunately that isn't always the case. So, rather than crossing your fingers and hoping the people you know are going to help you book more wedding clients, we encourage you to ask them for their referrals and then do the work to stay top of mind. Here are a few tips to help you do just that.
For your professional network:
Think about your professional connections and identify the ones who are most in alignment with (or complementary to) your business 

Prepare your outreach (it's okay to template it) and be sure to communicate your value and/or expertise, how your business is in alignment with theirs as well as what you can do for them in return

Let them know what you are asking for. For example, you can ask pros who provide complementary services to consider referring you clients when they think they are a good fit for you (and maybe not for them) or when they might not be able to take on the client themselves because they are already booked 
For your previous clients:
Go through your list of previous clients and identify the ones who are most likely to refer you to their family and friends

Prepare a separate outreach template and include what you loved about working with them as well as what you are hoping to do in the future (this helps subtly let them know who your ideal client is)

Let them know how much you'd appreciate their referral and share your Storefront links with them to pass along
Pro-tip: You can also ask previous clients to tag you in social media posts as a more indirect way of referring you and building your brand.
Tag people in posts
There are some instances where an explicit referral can be incredibly helpful and there are others where a subtle reminder or additional brand touch point can be all you need to stay top of mind. So, when it comes to ways you can leverage your network (and it can help you book more wedding clients), sometimes a simple tag can go a long way. Whether it's in blog or social media posts, a tag is a way to create a two-way digital connection to the people in your network—and one that has some longevity since potential clients might come across your business when exploring other brands or past clients.
Pro-tip: Social media crediting is important whether or not you are trying to leverage your network. Learn why and get these additional tips to keep you in the know about social media do's and don'ts for wedding pros.
Market your business with reviews
Similar to tags on social media, marketing your business with client reviews is another low-touch but high impact way to leverage your network. The reason being, when you've done the work to have an actual and digital relationship with someone, it's a good idea to have reinforcement of that within your branding and marketing efforts. And, whether the review is from a past client that you've shared on social media or a graphic with a professional review that then encourages the reader to see what your couples say on your Storefronts, the words of others can be the thing that finally gets a potential client to inquire.
Collaborate on service packages
When you get to the point where you've built a strong relationship with another wedding pro and know that your services are complementary as well as for a very similar client, it might be time to think about collaborating on a service package. Though it might take time to fine-tune and requires you to think through how to position it, a more formal business partnership can help you increase your marketing and brand presence—just be sure everything is buttoned up with a contract you both sign.  
If you want to get more business tips to help you fill your calendar, be sure to read this piece to learn how to book more wedding clients next.
Photo Credit: Ama by Aisha Photography + Cinema