Local Marketing Ideas That Help You Get Found by Couples
By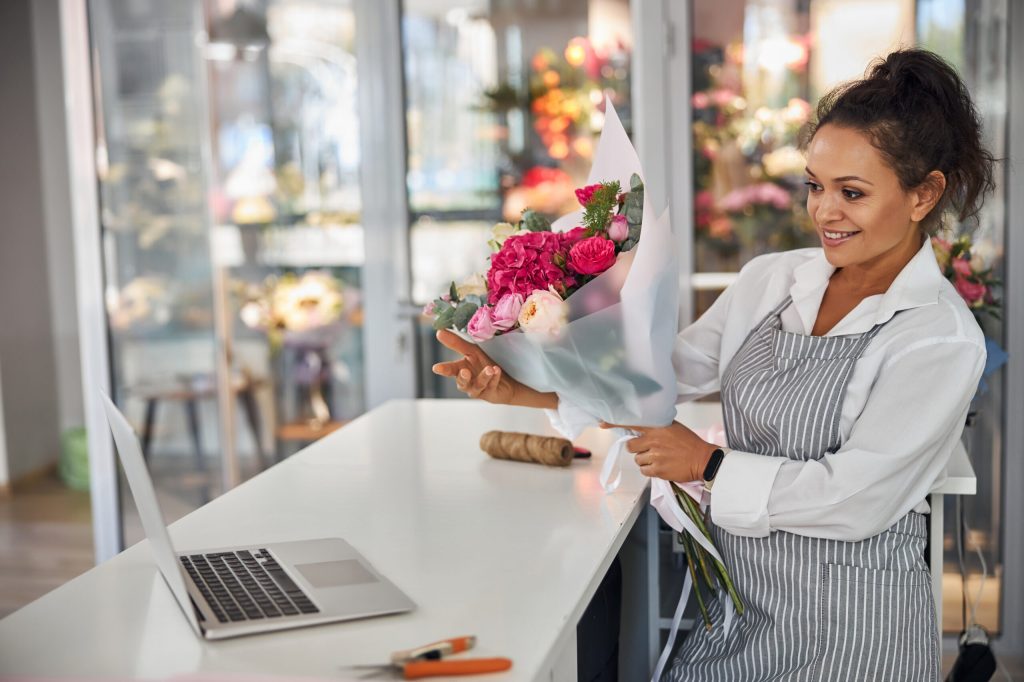 As you're building your wedding business, it's common to feel overwhelmed at the thought of coming up with a plan. And we get why—all of a sudden you need to make marketing decisions, but it might be the first time you've ever had to think about marketing. So, you figure just getting your business on social media is what you need to do, and you call it a day. The thing is, while social media is a great tool that can help you build your brand, it isn't particularly great at helping you get in front of engaged couples in your market. 
So today, we wanted to talk about marketing tactics that are closer to home (literally) that will help ensure you're doing everything you can to connect with the couples looking to get married where you provide services. 
Read on to learn about why local marketing is where your head should be at as well as ideas to help you book more clients because of it.
What is local marketing?
Local marketing is pretty much as it sounds—a strategy that focuses on connecting with potential clients within a certain geographic area. And while it is common to hear about hyper-localized marketing in conversations with brick-and-mortar businesses, it is an effective strategy for any business wanting to find clients in a specific city or region. 
Pro-tip: Your local market can be defined by the city or region you live in, but if you provide destination services, it can include the cities your couples live in as well as the cities you like to work in.
Consumer insights from the Real Weddings Study
Before we dive into ideas to help you come up with your own local marketing strategy, we thought these consumer insights would help you understand how engaged couples start planning in different regions of the country. Read them over and use them as a guide while you think about how and when to connect. 
When asked, "How far in advance of your wedding did you start making plans?" the majority of couples answered:

Northeast/New England: 17+ months in advance 

Mid-Atlantic: 17+ months in advance 

South/Southeast/Southwest/West: 12 months in advance 
This means couples in the South and Western part of the US are likely looking to book pros more quickly than the other regions. Getting in front of those couples early is crucial.
Local marketing ideas
Now that we've introduced you to the concept and your wheels are starting to spin after reading those stats, we wanted to share 4 local marketing ideas. Each of them is easy to work into your marketing strategy and will help you attract couples in your local wedding market.
1. Wedding submissions to local publications | Newly engaged couples still turn to wedding magazines as they start gathering inspiration, so submitting your work to local publications is a good idea. More couples in the Mid-Atlantic and Midwest regions will use magazines and blogs as they plan their weddings (13%), followed by 12% in the South/Southeast, 11% in the Southwest, 10% in the Northeast/New England area, and 8% in the West. 
Pro-tip: Learn how to pick the best publications for your brand!
2. Advertising with The Knot and WeddingWire | Since the majority (75%) of couples are turning to The Knot and WeddingWire to plan their weddings, the location services that come with our advertising packages are very helpful when you want to talk about hyperlocal advertising. 
To give you some context, here are the regional percentages of couples use websites like The Knot and WeddingWire to plan their weddings:
Northwest/New England: 80%

Mid-Atlantic: 77%

Midwest: 76%

South/Southeast: 74%

Southwest: 74%

West: 73% 
The Knot and WeddingWire make it easy for couples to search for pros in their local markets, so it's important that you're among the results so they'll be able to find you. Additionally, when you advertise with either site, you gain visibility in your entire region (including the zip code where your business is based and the surrounding areas). That enables us to put your wedding business in front of couples as they use distance-related filters. When you want to get even more targeted than that, you can also invest in City Listings on WeddingWire.
Pro-tip: How advertising with The Knot and WeddingWire can help you get found by couples.
3. Content marketing and SEO | When it comes to local marketing tactics that help you on multiple fronts, content marketing is it. Because when you take the time to write helpful blog posts that include locally relevant keywords, you are helping to build your own SEO as well as create content you can repurpose on social media. 
Pro-tip: Need a few ideas to help you start writing blog posts focused on local keywords? Do features of other pros in your area, write about your favorite or popular wedding venues and share tips about getting married in your region.  
4. Reviews and vendor lists | Word-of-mouth marketing can be hard to track, but you likely know how effective it can be. Because of that, it's important that your business stays top-of-mind in your area. So, on top of sending a follow-up message after their events, be sure to ask for reviews from past clients, and, on the pro side, try to get your on a few preferred vendor lists.
Ready to start incorporating these hyperlocal marketing strategies into what you're doing to build your wedding business? We're here to support you with all things advertising—reach out today to learn more and start leveraging the local tools!
Photo Credit: Svitlana Hulko/Shutterstock.com
Let's grow your business together!
Start advertising on The Knot and WeddingWire, the top two wedding planning platforms.