What You Need to Know About Marketing to Millennials and Gen Z
By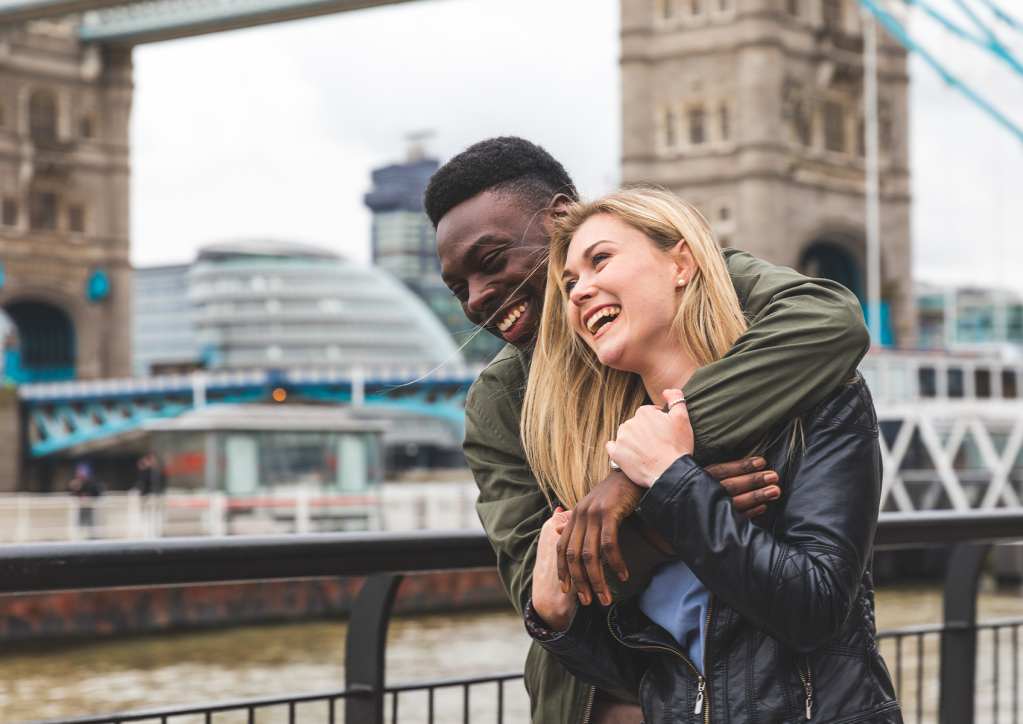 When you think about marketing your business to newly engaged couples, who do you picture? We'd go so far as to guess that you think of a younger couple. And, you wouldn't be wrong—the average age of someone who gets engaged in the U.S. is 28 years old. But, just because engaged couples tend to be younger than you (heck, maybe they are your age!) doesn't mean they are all the same.
Millennials and Gen Zers are often lumped together in regards to how businesses market to them—but assuming they are more alike than different is a strategic mistake. And, while the majority of your couples might still be in the Millennial generation, the oldest of Gen Z is already 22 and will be your clients soon enough. So today, we wanted to help you understand the differences between the two generations and share marketing tips to make sure you're connecting with each. Read on to learn what makes them unique and refine your marketing plans moving forward!
When were Millennials and Gen Zers born?
Generations are usually defined by years and life experiences. For example, the Greatest Generation was born between the 1900's and 1920 and lived through the Great Depression and were likely to fight in WWII. Baby Boomers were born between 1946 and 1964 and grew up in the Cold and culture wars. Then there was Gen X. And, now here we are with Millennials and Gen Z.
Millennials

were born between 1981 and 1996 and are a generation greatly influenced by 9/11 and the Great Recession

Generation Z

was born between 1997 and 2012 and are likely to be defined by what the world is experiencing due to COVID
What are the differences in how they use technology?
More than differences in age, each generation grows up with different tools, politics, circumstances, and technology—which is paramount to understanding the differences between the two generations we are talking about today. And, while a lot of people assume their relationships with technology are the same, they are, in fact, very different. Here's how:
Millennials

grew up alongside the internet—they were not born with it

Therefore, people in

Gen Z

are true digital natives since smart devices are nearly as old as they are

Because of that,

Gen Zers

have higher expectations when it comes to technology since they have been able to get anything they want, anytime, and quickly

Gen Z

also quite literally doesn't know a world without social media (whereas

Millennials

were excited to tie up the phone line so they could spend hours chatting with friends over AOL Instant Messenger)

Lastly,

Generation Z

is more likely to make purchases on a mobile device
Pro-tip: Feel like you need to revisit your social strategy to make sure you're making the most of your time on technology? Get our social media tips to help you connect with newly engaged couples!
How are they with money?
Purchasing power and influence changes with each generation and even though Gen Z is just coming into theirs, there are already noticeable trends that differentiate them from the cohort just ahead of them.
Gen Z

spends less money and more practical than older generations

This is likely due to the fact that they watched their Gen X parents lose jobs, houses, etc. during the Great Recession

Millennials

spend but (as a generation) have had a lot of financial hardship

This is because of starting their careers in the Great Recession and carrying lots of student loan debt
Pro-tip: Millennials are more likely to look for the deal and therefore price shop. Want to step up your sales game a bit because of this news? Learn how to close a sale based on your lead's personality!
What is important to know when marketing to each?
Now that you have an understanding of how these two generations differ, it's time to run through how you should approach marketing to Millennials vs. Gen Z.  And, after reading through these tips, be sure to revisit your marketing plan and make adjustments where you need to based on who your clients tend to be!
Social media platforms – While both cohorts are on social media for similar amounts of time (according to the World Economic Forum), the platforms they use are very different. You'll find most Millennials on Facebook, Linkedin, and posting on Instagram while Gen Z is all about TikTok, Snapchat, and Instagram Reels. 
Attention spans – According to Hubspot, "Millennials will pay attention to content for 12 seconds and Gen Z will only stay focused on it for eight seconds." This is important to consider when you make the effort to produce content because while the older of the two enjoys longer form content (like videos, articles, and podcasts), the younger is only going to stick around for the short-form stuff.
Social causes – Gen Z is much more in tune with politics and social causes and is therefore looking to hire pros who align with their values. So, making sure you are building an authentic and inclusive brand is important to the world's future engaged couples.
TLDR? The main takeaway for marketing to Millennials? Make it about how you solve their problem. The main takeaway for marketing to Gen Z? Cut to the chase and make it about the value.
Photo Credit: William Perugini/Shutterstock.com
Let's grow your business together!
Start advertising on The Knot and WeddingWire, the top two wedding planning platforms.